Happy Holidays, Commodores! We hope that everyone has a wonderful holiday season!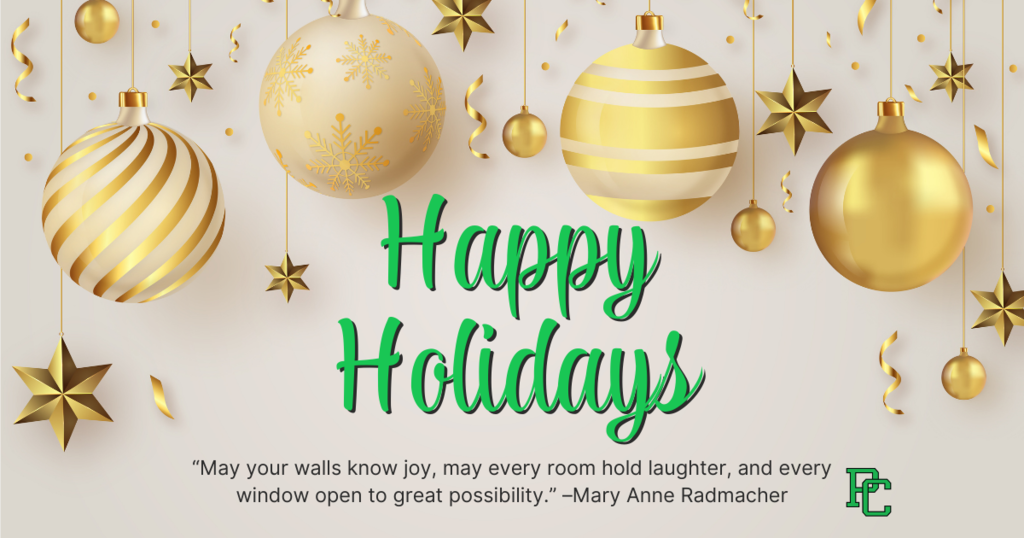 Daily Scores 12/21/2022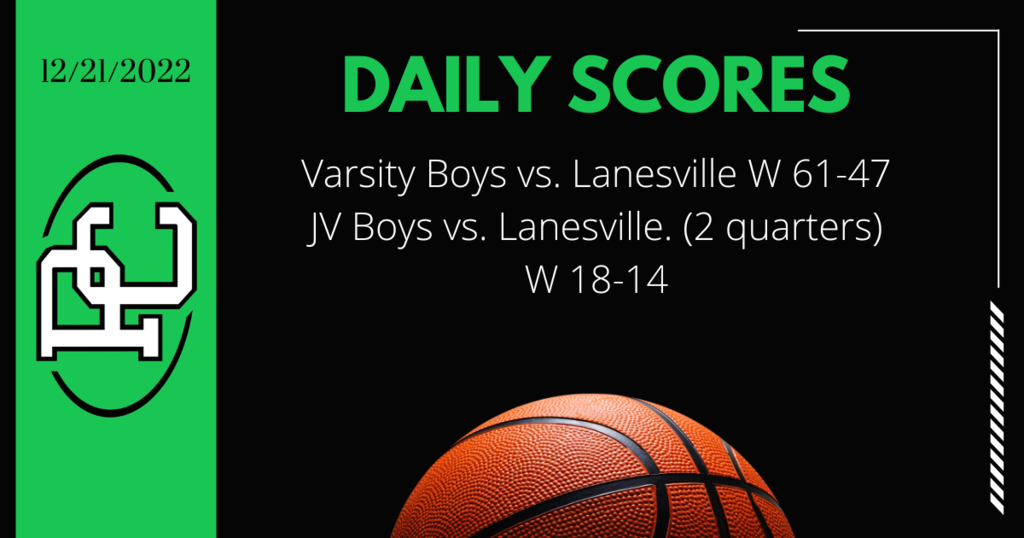 The PC elf has been busy and on the move the past couple of days. 💚#good2bgreen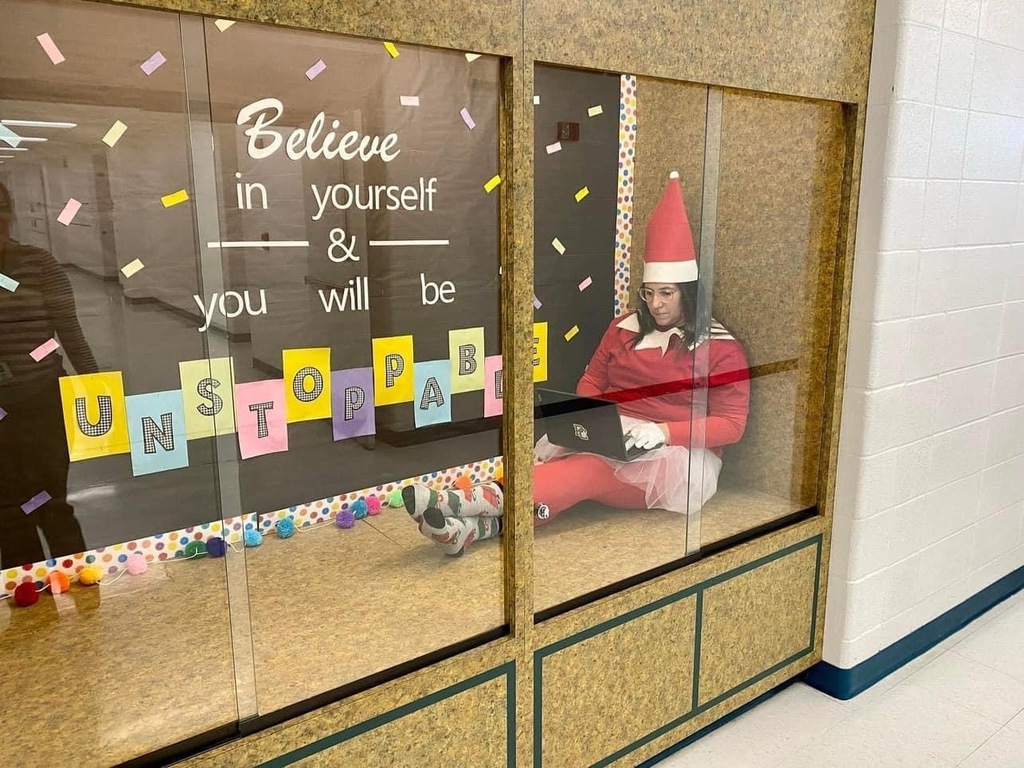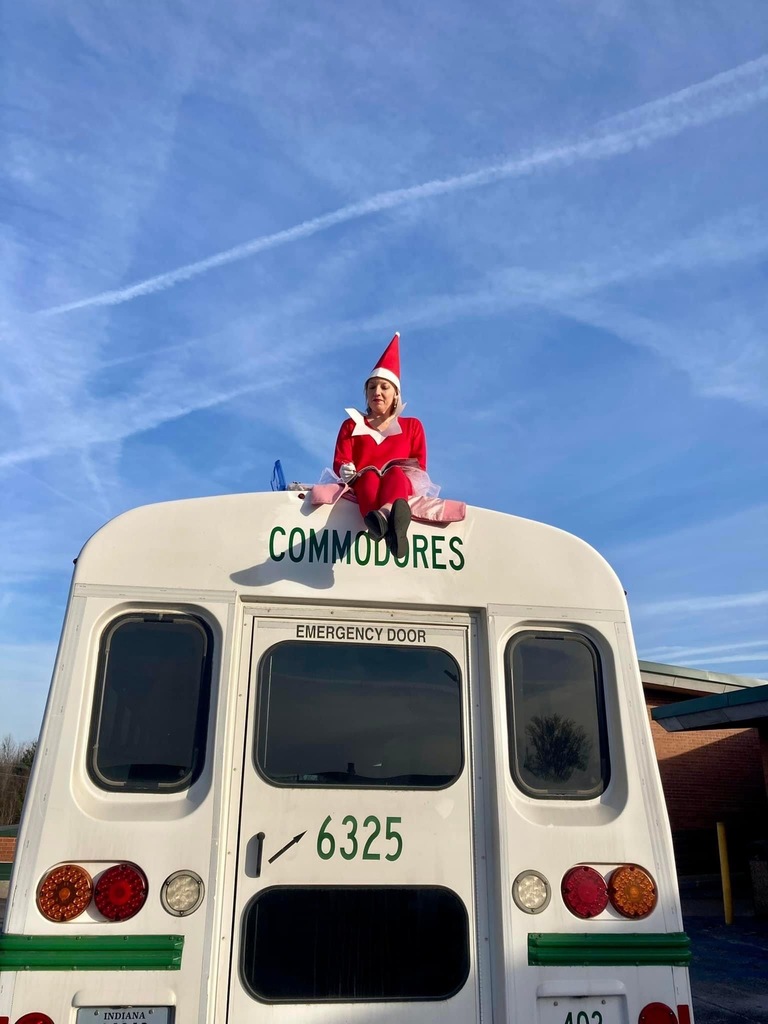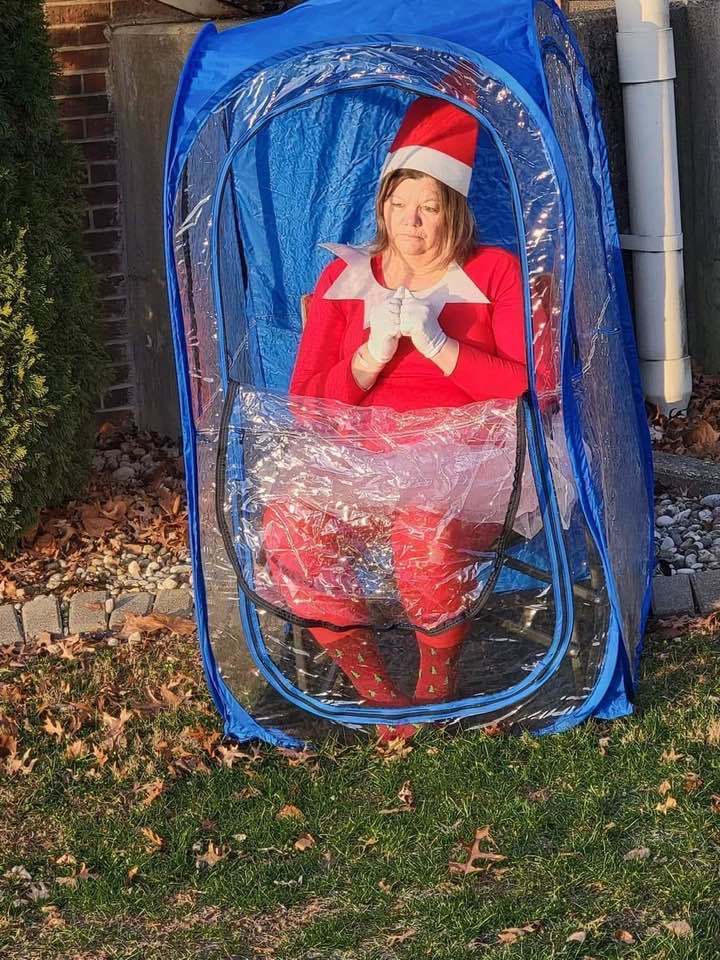 Mrs. Hubert and Mrs. Keown's 3rd grade classes had a special "Book Tasting" event followed with hot chocolate and donuts today. Each student got a chef hat, while tasting books, a special holiday pen, and bookmark! #good2bgreen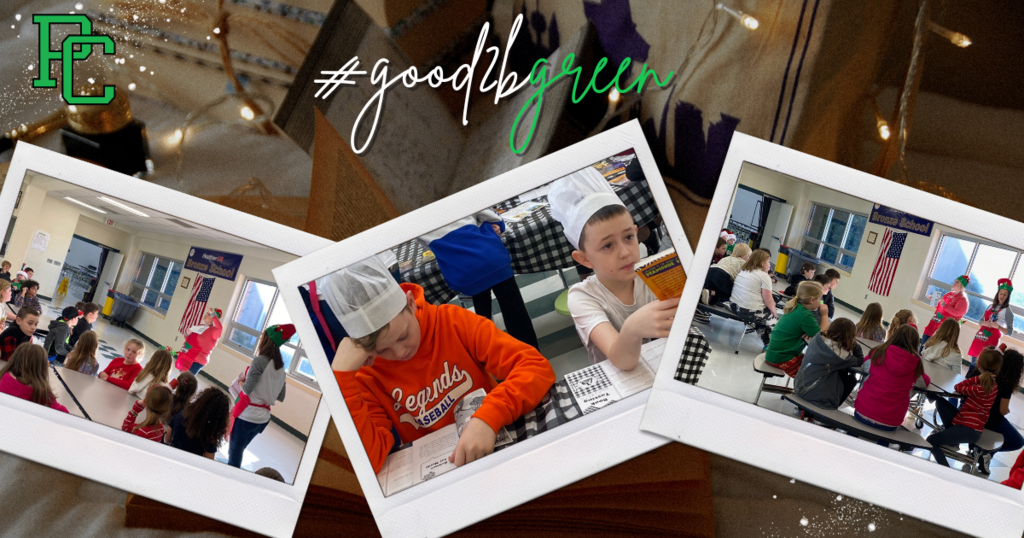 Channel 14 News presented the award to Perry Central for winning the Sunrise Pep Session food design contest! Thank you to everyone who helped donate to our canned food drive and made this possible! #good2bgreen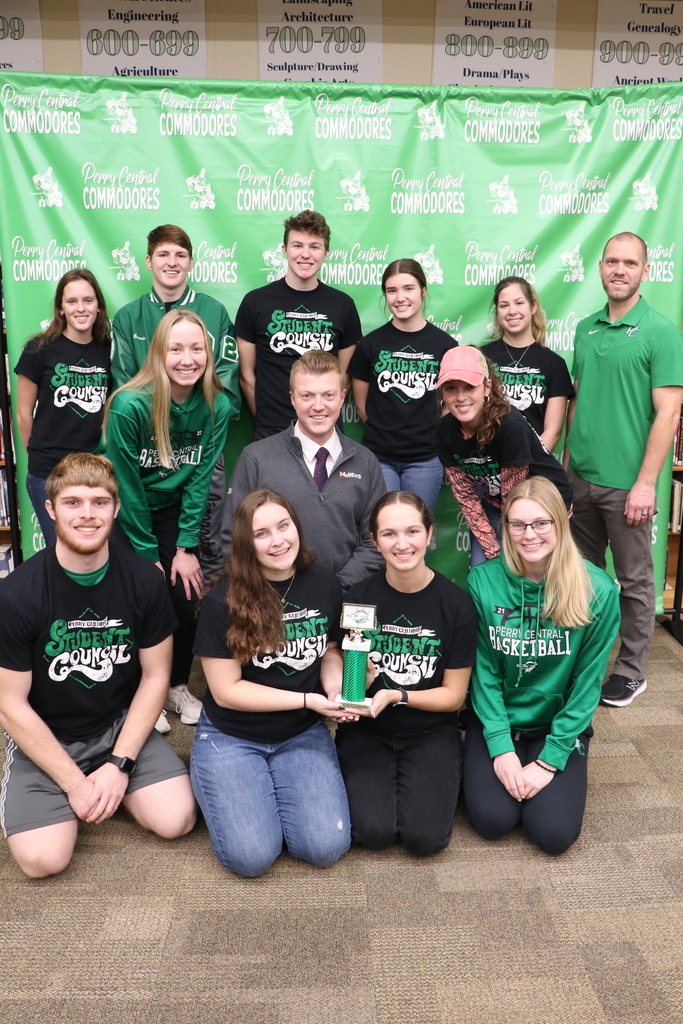 The students were excited to see "Elf on the Shelf" on their way to the buses yesterday afternoon! #good2bgreen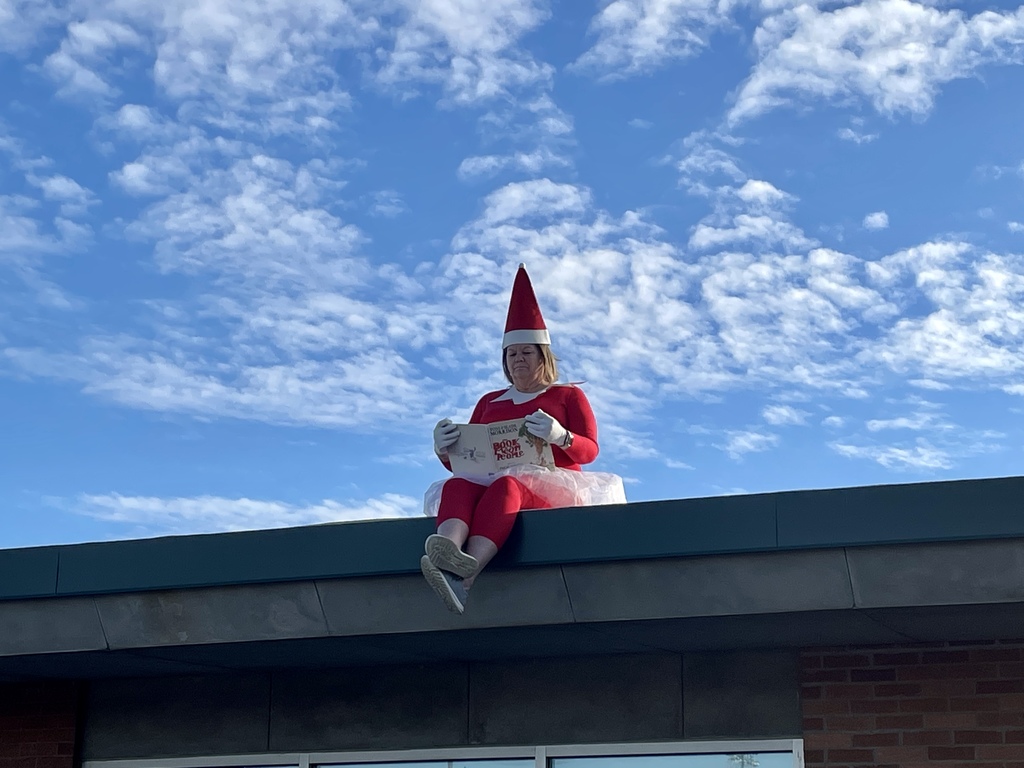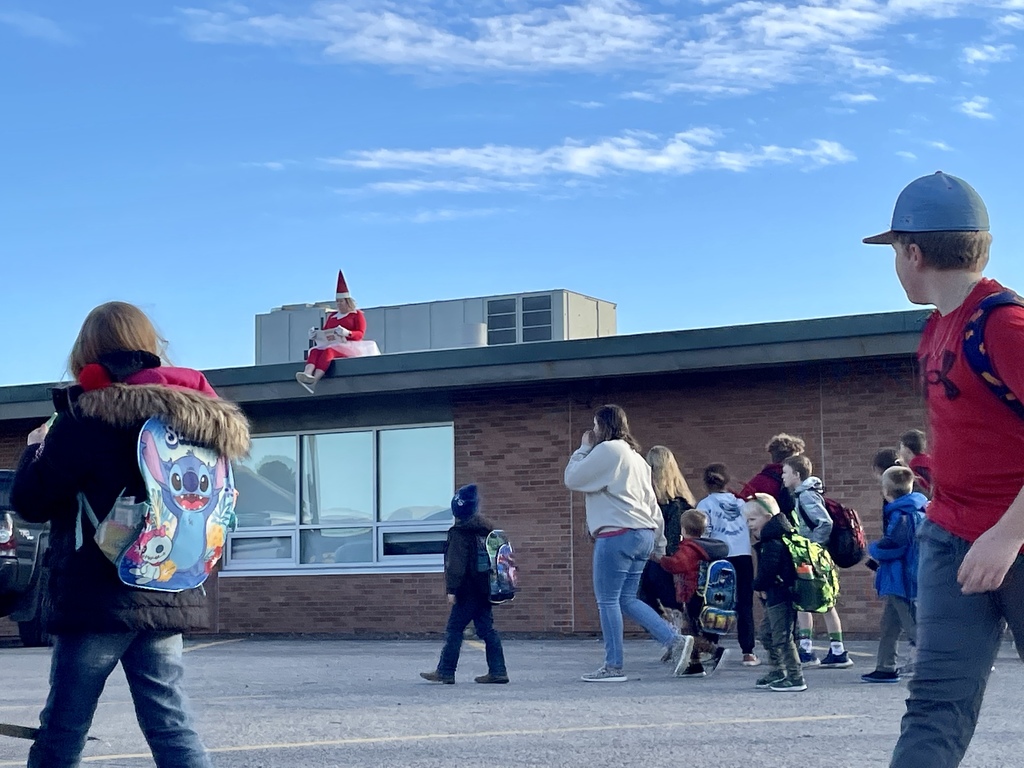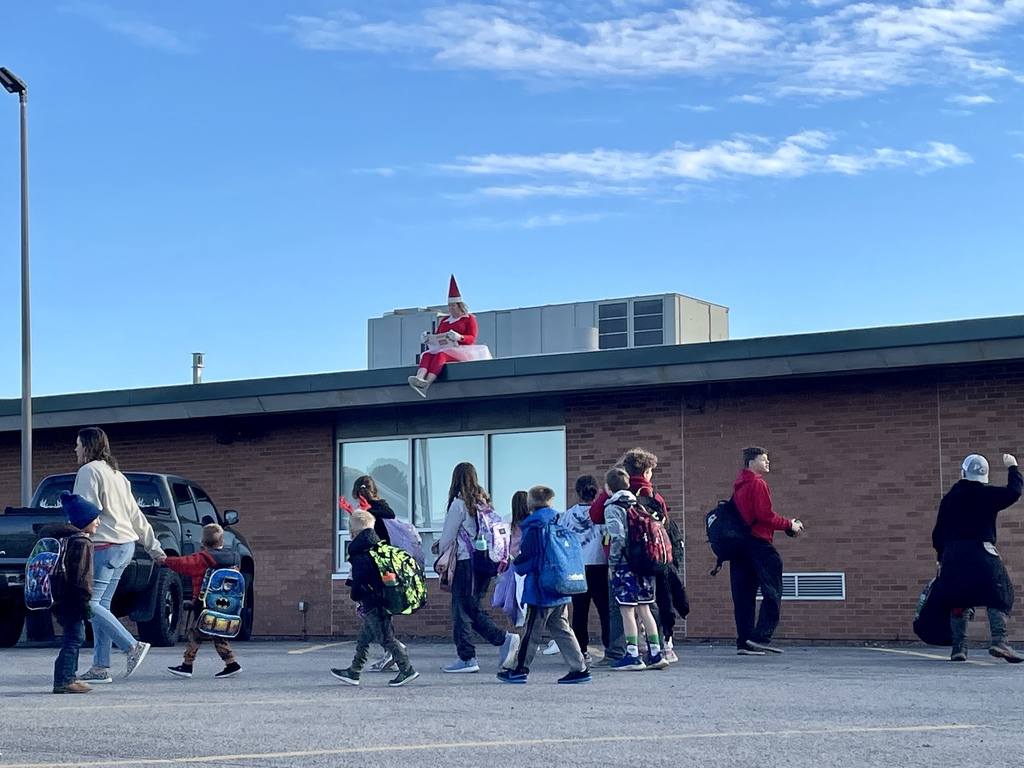 The JV boys basketball game against Lanesville this evening will only be 2 quarters. Tip-off time is still 5:30 p.m. The Varsity will directly follow at approximately 6:15 p.m.
On Thursday, December 22nd, there will be no Lights On, CIA or 5:30 transportation due to weather and travel concerns. Students should plan to ride the bus home or be picked up at the end of the school day. Thank you!
The Perry Central varsity girls won a thrilling double overtime game against conference opponent Orleans this past Thursday. This game included three buzzer beaters, including a half court shot that ended the third quarter from Katie Lynch. Stat Leaders: Maggie Cunningham - 21 points 12 rebounds Katie Lynch - 11 points Jadyn Smith - 10 rebounds "We had a really good game from Maggie Cunningham. She had a double-double," remarked Coach Elliott. Maggie Cunningham said, "The three seniors were big leaders in the game. Emily Parker handled the ball really well, and me and Jadyn rebounded and got put backs." Katie Lynch added, "We had all the odds against us and didn't play our best basketball till the second half, but we came out with a hard fought double overtime conference win." Jadyn Smith commented, "My favorite part of the game was standing at the other end of the court while Katie was shooting the game winning free throws, knowing that we were going to win. " Photo credits to Terry D King Photography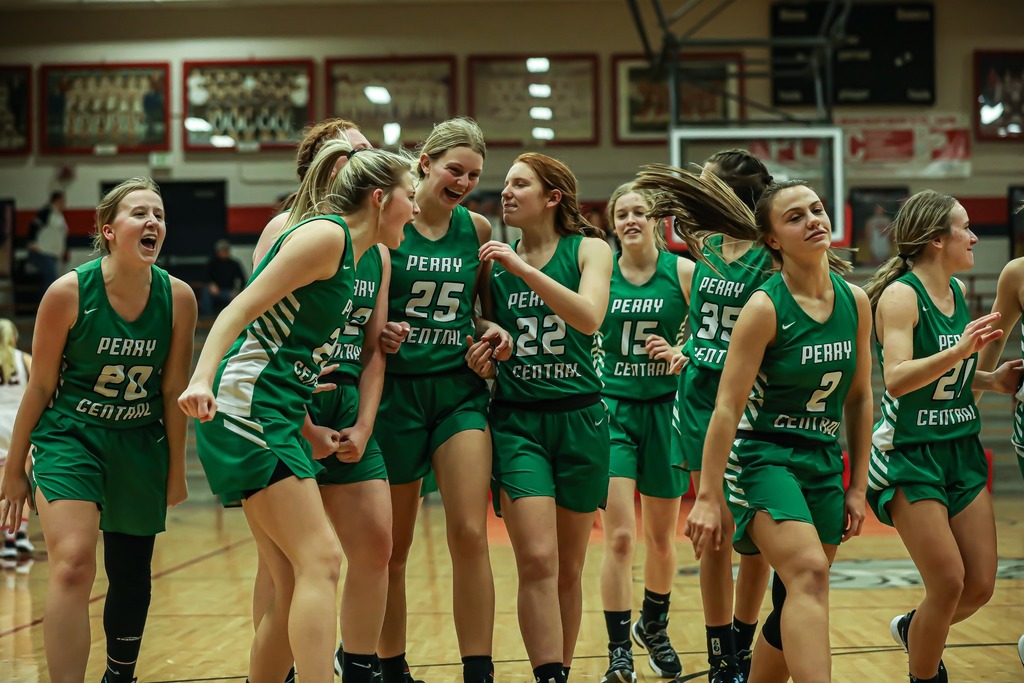 Sports Scores 12/16/2022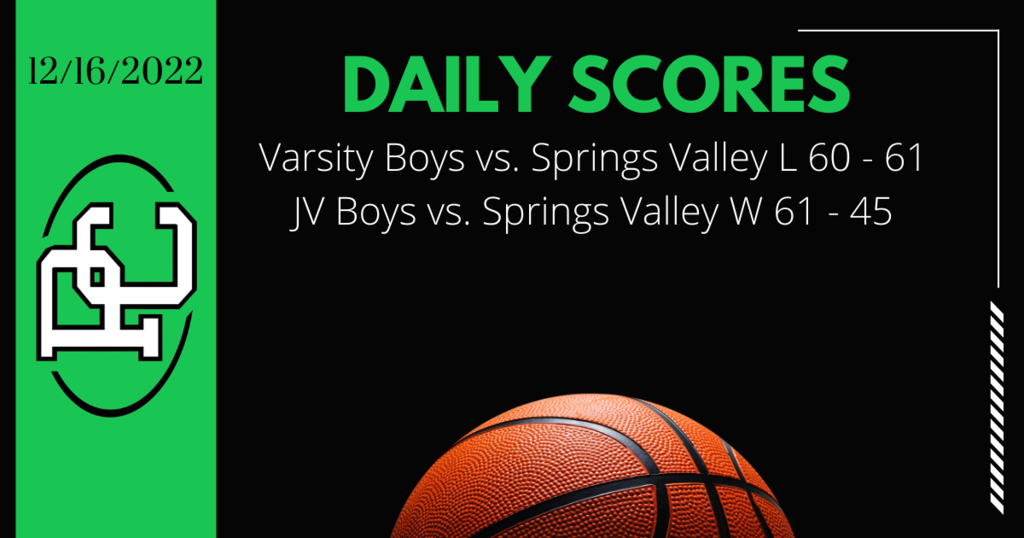 Daily Scores 12/15/2022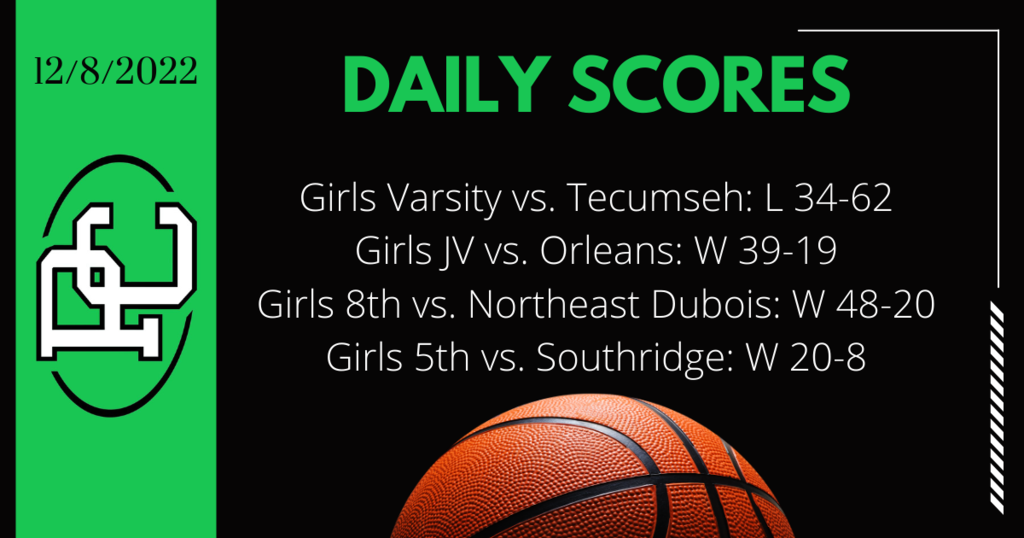 Perry Central's Coaches vs. Cancer night will be held on January 7, 2023. Shirts are on sale now through next Thursday, December 22nd. Shirts will be. We hope to see a gym filled with these shirts to support this cause. Girls JV/Varsity basketball game starts at 12:00 p.m. and the JV/Varsity boys game starts at 5:30 p.m. Order forms can be found in either office or online at:
https://5il.co/1m74p
.
The 1999 Football Sectional, Regional and Semi-State Champs & State Finalist Team (all coaches, players, managers, staff, and cheerleaders) will be recognized at the boys basketball game tonight against Springs Valley. Reception will be held in the High School Library at 5:00 p.m. JV game starts at 5:30 p.m. and recognition will be held between JV and Varsity games.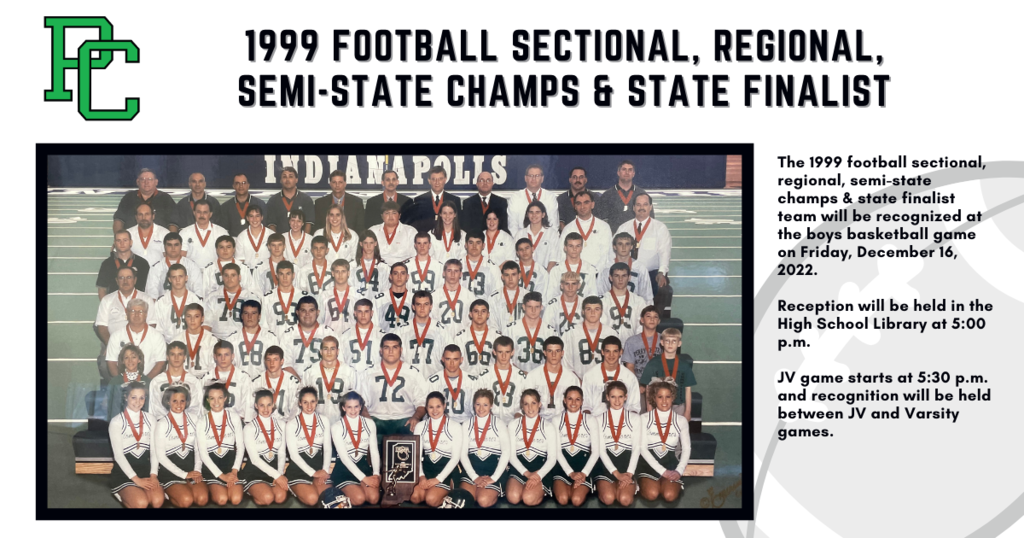 Perry Central Elementary Student Council members helped out by doing some last minute shopping at Walmart for the Holiday Helpers program! #good2bgreen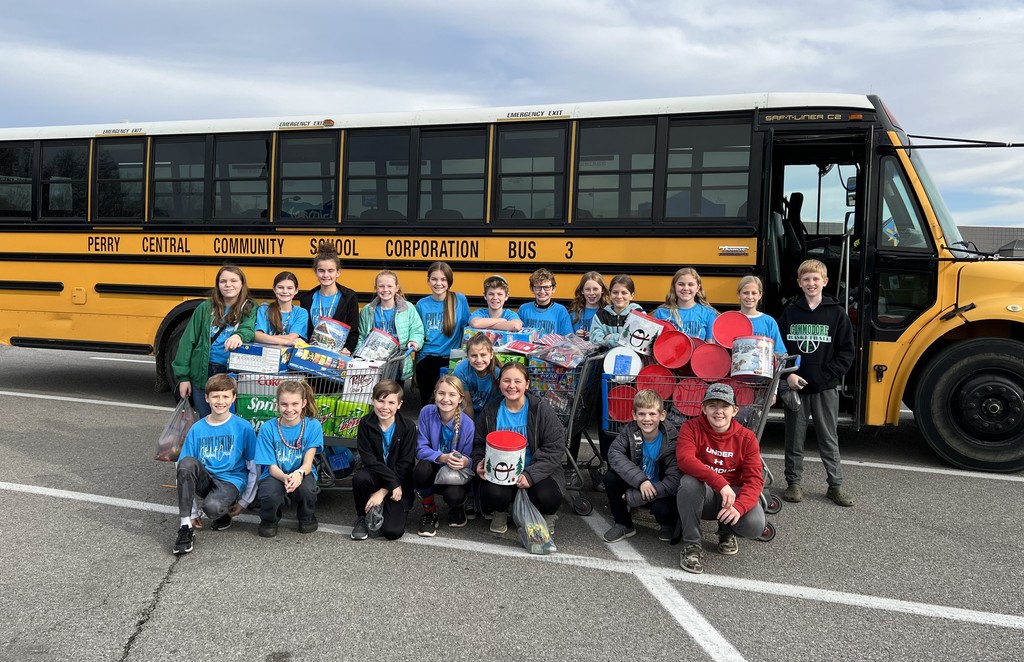 Perry Central's Precision Ag Class, led by Carrie Guillaume, is partnering with Scott Massey's new company GrowPod to build vertical towers for food production. Mr. Massey's goal is to create a product that can be used in food deserts across the county. Perry Central students are partnering with Mr. Massey to experiment with different plants to see which will produce the best in this environment. We are the first high school to use his product. Precision Ag Senior, Jared Wagner, utilized the skills he learned from construction class to assemble and build the grow tower frame and hydroponic tower himself. Jared has been committed to the project ever since, investing a lot of his own time into ensuring its success. They even harvested several gallons of lettuce this week! Jared will also be leading his Precision Ag team in developing a manual for GrowPod. The manual will be a layout for other schools to use for assembly. #good2bgreen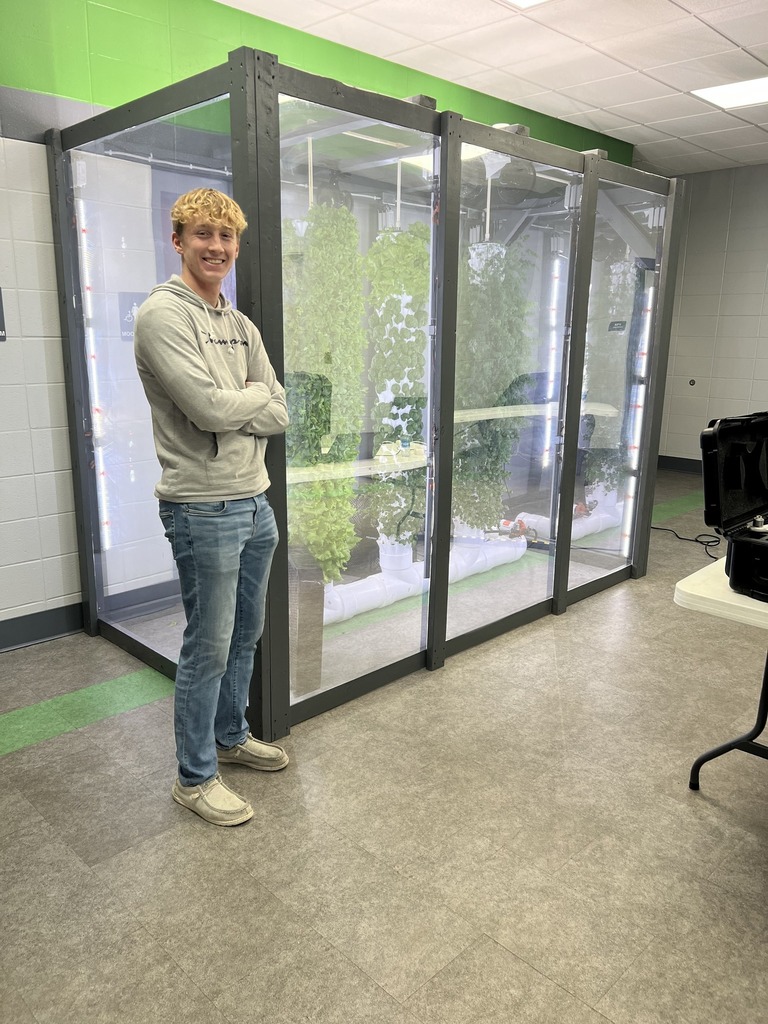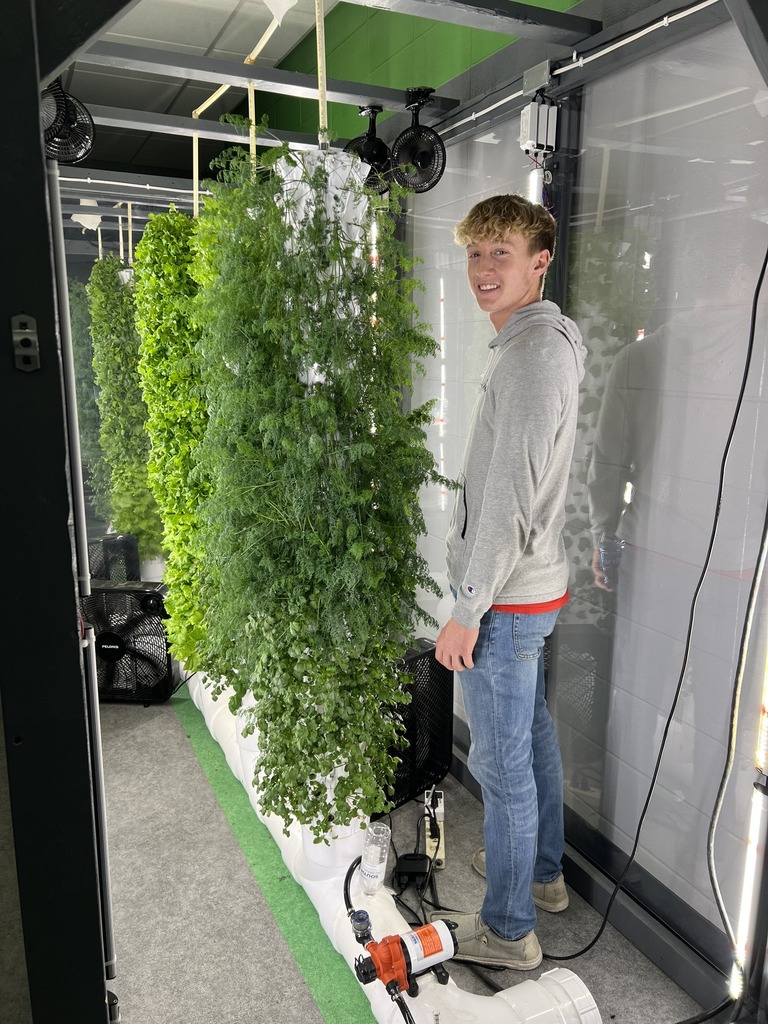 Check out this cool New Year's Eve event, sponsored by the Perry County Development Corporation's Quality of Life Committee!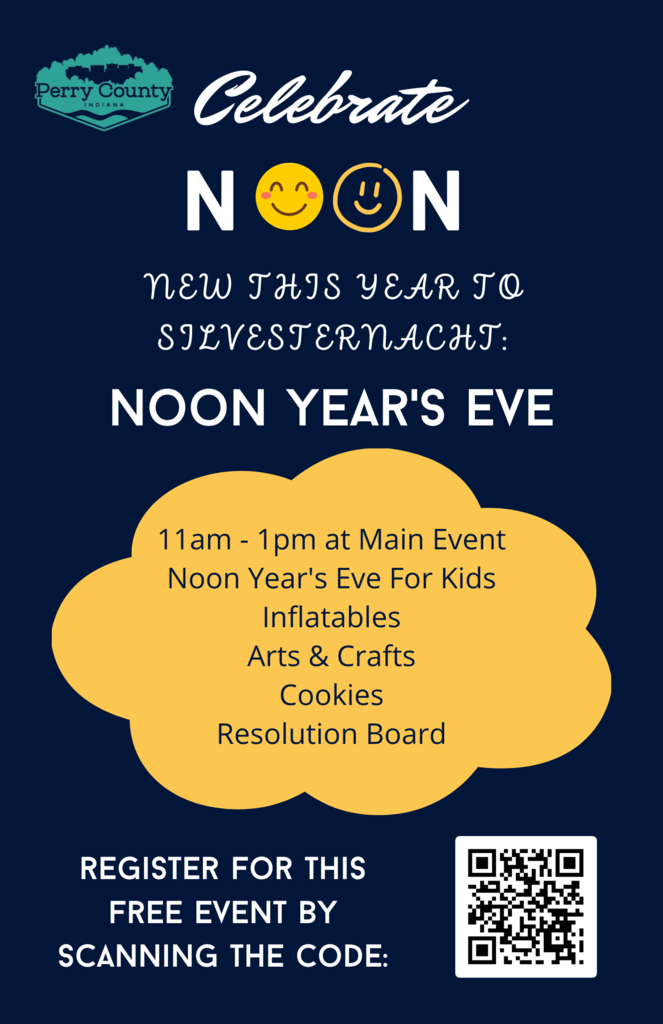 Daily Sports Scores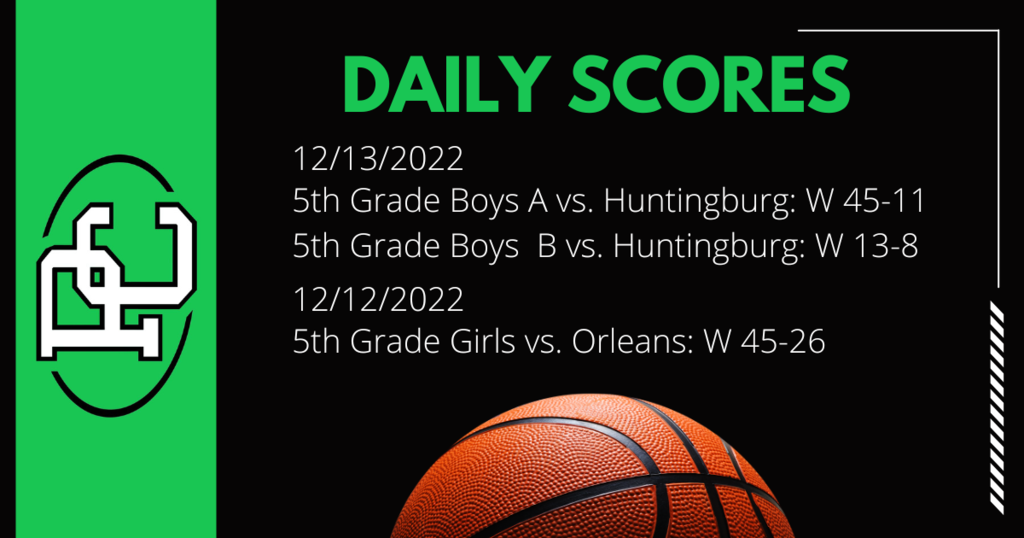 The Elementary school will have Christmas Spirit Days next week, December 19th-22nd. Monday ~ Christmas Lights: Preschool - Pink, Kindergarten - Blue, 1st - Silver (gray), 2nd - Orange, 3rd - Red, 4th - Gold (yellow), 5th - Green, 6th - White Tuesday ~ Deck the Halls: Holiday hair accessories and jewelry Wednesday ~ Cane Canes: red, white, and green Thursday ~ The Night Before Christmas: pajamas or Ugly Sweater Day
Daily Scores 12/12/2022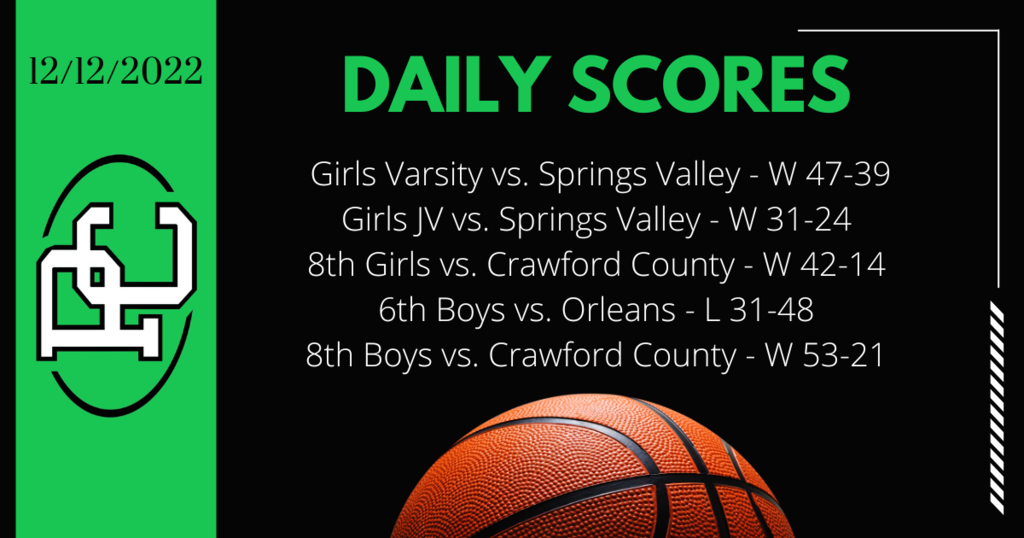 Daily Scores 12/10/2022